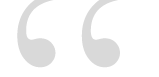 I have known Peter for 3 years, meeting through his successful role as one of the Founders at the Capital Investment Network whose events I attended as a potential investor. I have found Peter to be highly innovative, ethical and an inspiration in his commitment to the value of social enterprise.
I met Peter at a VIATeC event four years ago, when I serving as a Founding Advisor for the Innovation Centre for Entrepreneurs (ICE), an initiative of the Gustavson School of Business at the University of Victoria. ICE has now grown to become the Coast Capital Savings Innovation Centre. Peter met with the Founding Advisors and Director of ICE at various times, and had a number of helpful obsrevations, suggestions, and ideas for the Centre. Since his arrival in Victoria, he has, through Capital Investment Network, initiated a number of events, seminars and specific meetings to help connect emerging innovation technology projects with venture capital funding.
He is a very engaging, thoughtful and imaginative person focussed on 'getting it done'. He has an obvious sense of urgency in seeing the growth of innovation technology around Greater Victoria, and is a positive influence on those he meets.

Peter has been an amazing mentor, he has been always very supportive of all my initiatives, since I started with LatAm Startups,
Peter has helped me to go through different challenges and I always appreciate his advises and time spent to pivot my projects.
LatAm Startups is very proud to have him as part of the board of directors.
One day Peter said to me "Never do business with someone you wouldn't want to go camping with." Funny, I thought. Since that day I have indeed been sitting across the table and had that method of measure whisper across my consciousness just in time to save me from critical error. Simple words, powerful message. Thanks Peter
Peter has given me exceptional mentorship over the last 3 years. He has helped me considerably in trying to gain traction with a local startup that I was developing.
He is super easy to work with and his advice is always useful. Peter is the consummate social entrepreneur, doing his best to improve society as a whole.
It has been a pleasure working with him and I would recommend him to anyone.
In the fast moving and shifting world of business – especially technology business – Peter Elkins has a strong sense of direction and an understanding of what is happening now, and coming up.
What I admire most about Peter is his desire not only to provide direction and guidance but his passion to help people succeed.
I have consulted with Peter on a number of occasions and he is a well connected, insightful entrepreneur. Peter understands the process of getting things done from a strong vision, can articulate necessary pivots and looks for innovation and disruptive potential in ideas. Peter can help you think about your business, issue, idea from a different perspective which is of course valuable. I will continue to work with him.
Peter has been a mentor of mine for the past three years – he was the inspiration behind Tartan becoming a B-Corp, and is always there when you need him. His passion is fixing things with creative solutions.
No challenge is too small or too big. I highly recommend you access Peter's brain and enthusiasm.
As the Entrepreneurship columnist for Douglas magazine, Peter demonstrated a keen understand of the entrepreneurial ecosystem and constantly demonstrated creative and strategic ways to deepen and expand that vital system within and between communities.
Peter is a great "ideas" person with a multi-sector understanding of the businesses landscape. He is easy to work with — and he's able to provide insights that many people overlook into how companies and economies run.
Peter is a visionary who looks to the future with the goal of creating opportunities for the collective.
He brings people together, assisting each person and organization in recognizing skills and scenarios that benefit the whole, while creating a vibrant and fiscally healthy community. Victoria is fortunate to have him.
I have gotten to know Peter as a business mentor in the area of start up financing. He is an excellent listener with a down to earth style. He combines substantial knowledge, experienced advice with frank and straightforward communication.
Peter is an entrepreneur and a supporter of entrepreneurs. He is a generous and knowledgeable business expert who can help the most novice or the most experienced businessperson acquire the skills and assets needed to be successful or to continue to excel. He is a quiet machine that keeps much of Victoria BC humming. Can't say enough about how important he is to the health of our community.
I consider myself extremely luck to know Peter. Peter is one of the few people out there that you can always ask for advice, who will always be ready to help you and give you an honest feedback. He always brings great positivity, passion and understanding to his work coupled with a fantastic sense of humor and most importantly compassion for the issues and individuals that matter.
Peter is a great mentor and leader. He is also not one to shy away from the unknown and is always willing to learn something new, even at school science fairs!
Dozens of words spring to mind about Peter's essence, but "perceptive" and "visionary" muscle their way to the front. Perceptive because Peter can accurately ascertain a person's motivations, strengths and weaknesses with remarkably little direct exposure. He has honed this skill through years of working with — and watching — other humans, but it's also an innate strength. And visionary, because he can quickly assess and gather together a person's strengths, tendencies, experiences and ideas, and spin that whole package forward into a concrete plan of action.
He'll explain it in plain terms, too. That's an incredible value to someone who's seeking advice or guidance, especially when time is in short supply. Peter's satisfaction comes entirely from helping other people achieve their goals. That's about the highest calling there is.
Peter sees the bigger picture and offers sound advice from an experienced business perspective. He has been helpful to me in my decision making, and I trust his opinions.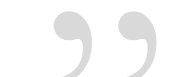 Connect with me.
I am always looking to work with like-minded people. If you want to find out more about what I'm doing, or want to work together,  please go ahead and get in touch.
Phone: 778.966.1250
Email: info @ peterelkins.ca